Operations
Our business activities are:
International
Ambica International Pvt Ltd represents some of the leading paper mills in India for export of Specialty Paper and Paperboard. We are presently exporting to Iran, Sri Lanka, South East Asia and other regions. We also represent reputed overseas suppliers of Newsprint, Wood-pulp & Specialty paper for marketing in India and other Asian countries. We have a strong network of overseas associates in Singapore, UK, Spain, Canada, Germany, Switzerland and Russia for facilitation our international business operations.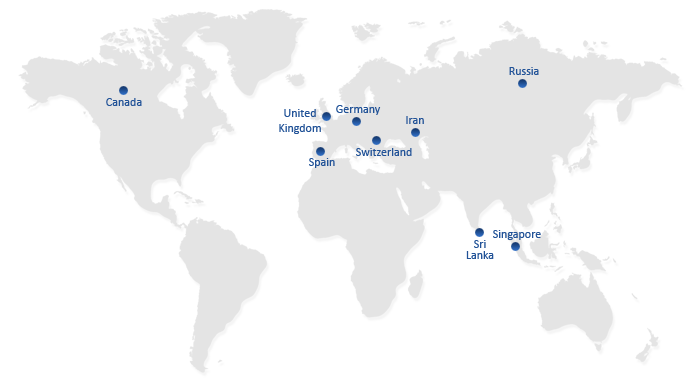 India
Ambica papers Pvt Ltd is engaged in Domestic Trading in various publishing grades And has exclusive marketing rights for reputed paper mills in India. With offices in Bangalore and Hyderabad apart from the head office in Mumbai, Ambica is able to cater to publishers and end users all over India. Ambica Papers is also engages in marketing of writing, printing and packaging grades to domestic customers. Managed by a group of professionals with vast experience in Paper and Paper related product trade, the company is well equipped in all trade related activities such as sourcing, financing, logistics and technical support.